Vacancies for Divemasters! Join the tribe!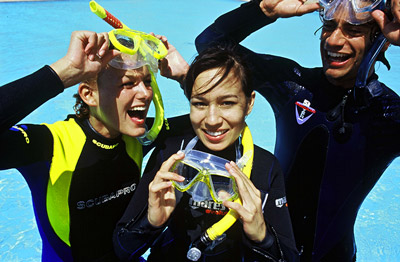 Do you have a deep and abiding passion for scuba diving? Or, quite simply, diving is what you love to do most? If so, you should consider doing what you love for a lifetime: becoming a PADI Divemaster.
When you Join the Tribe™ by becoming a PADI Divemaster, you join of the largest and most respected group of divers in the world: PADI Professionals. PADI Divemasters and Instructors share their passion for diving and actively work towards the health of underwater habitats around the world.
PADI Divemaster Course
Take the first step in a professional diving career as a PADI Divemaster. Are you looking to take the first step in your professional diving career? Your adventure towards professional levels of recreational diving begins with the PADI Divemaster program. By working closely with a PADI Instructor, you'll expand your theoretical knowledge and bring your diving skills to a professional level. PADI Divemaster training develops your leadership skills, qualifying you to supervise diving activities and act as an assistant during the training of student divers. PADI Divemaster certification is a prerequisite for enrolling on the PADI Assistant Instructor and PADI Open Water Scuba Instructor courses.
What You Learn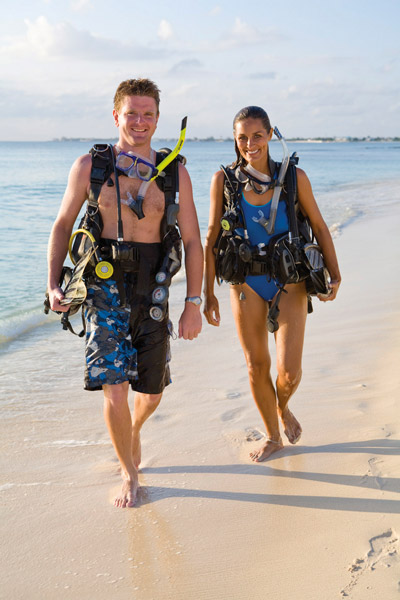 During the PADI Divemaster program, you learn the skills required as a dive leader through both formal and self study. You'll enhance your aquatic skills and resistance; training exercises will develop your organisational and problem solving skills and help others improve their diving skills. You'll put this knowledge into practice in a well-structured "apprenticeship" or in a series of practical training exercises.
As you progress in the Divemaster course, you'll expand your theoretical knowledge of diving, sharpen your skills and increase your confidence: then, as Divemaster PADI, you'll use these skills to guide, advise and motivate other divers and enjoy seeing them transformed by the majesty of the aquatic kingdom.
Course Info
Would you like more information?
Write to us and we will reply as soon as possible…
Write